Are you considering carpet for your stairs but aren't sure which type of carpet to go with? This article is for you.
Have you considered carpeting your stairs but are unsure? What is the best carpet for stairs?
A question like this is asked frequently. Obviously, stairs are the most commonly used area of the home, so they get the most wear and tear. It is essential to purchase a carpet that can be used on stairs. A carpet's construction and fibres are the most important factors influencing its aesthetic appeal.
As far as the best carpet for your staircases is concerned, use intended as well as house aesthetics play a significant role. Let's explore the types that are available and why we need them.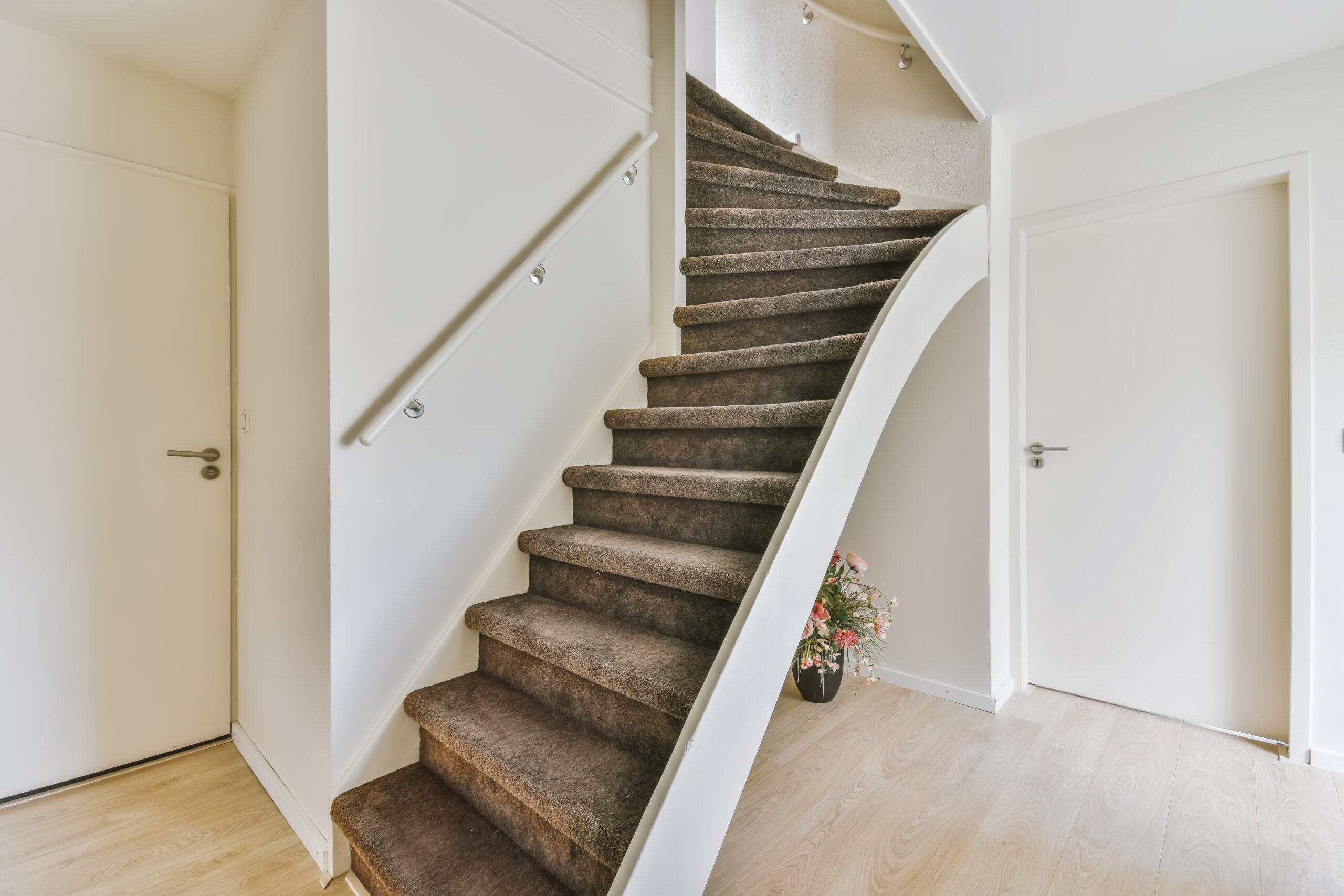 Why Carpet Stairs?
First, let's take a closer look at what carpets on stairways do. Carpets on stairs are placed for a number of reasons, including:
Stair Safety
The slip and fall risk on hard surfaces such as wooden stairs is much greater, so carpeted stairs are a more secure alternative. It may be wiser to look for carpets and high-quality underlay on stairs if you have older people or young children prone to injuries at home.
Noise reduction
Having carpet on stairs is a great way to reduce a lot of noise generated while people are going up and down them. Carpet minimizes sound levels all around the house. You should get a quality subfloor. When foot pressure is exerted over hardwood, stone, or laminate stairs, they are naturally quite noisy. Hence, it is best to use stair carpets.
Warmth
The floor covering on the stairs will make your room feel warmer as well. When walking on it, you will feel soft and comfortable.
Since you've decided to get a new carpet for stairways, which is your preferred type?
Which are the things you should look for when choosing a carpet?
The fibre of the carpet is the first thing to consider. Stainmaster or Anso nylon fibre is recommended. Fibres of this type are resilient and do not tangle as easily as polyesters or olefins.
Additionally, you should also consider solution-dyed nylon fabrics because they are also more stain- and fade-resistant thanks to the dye flowing through the entire fibre.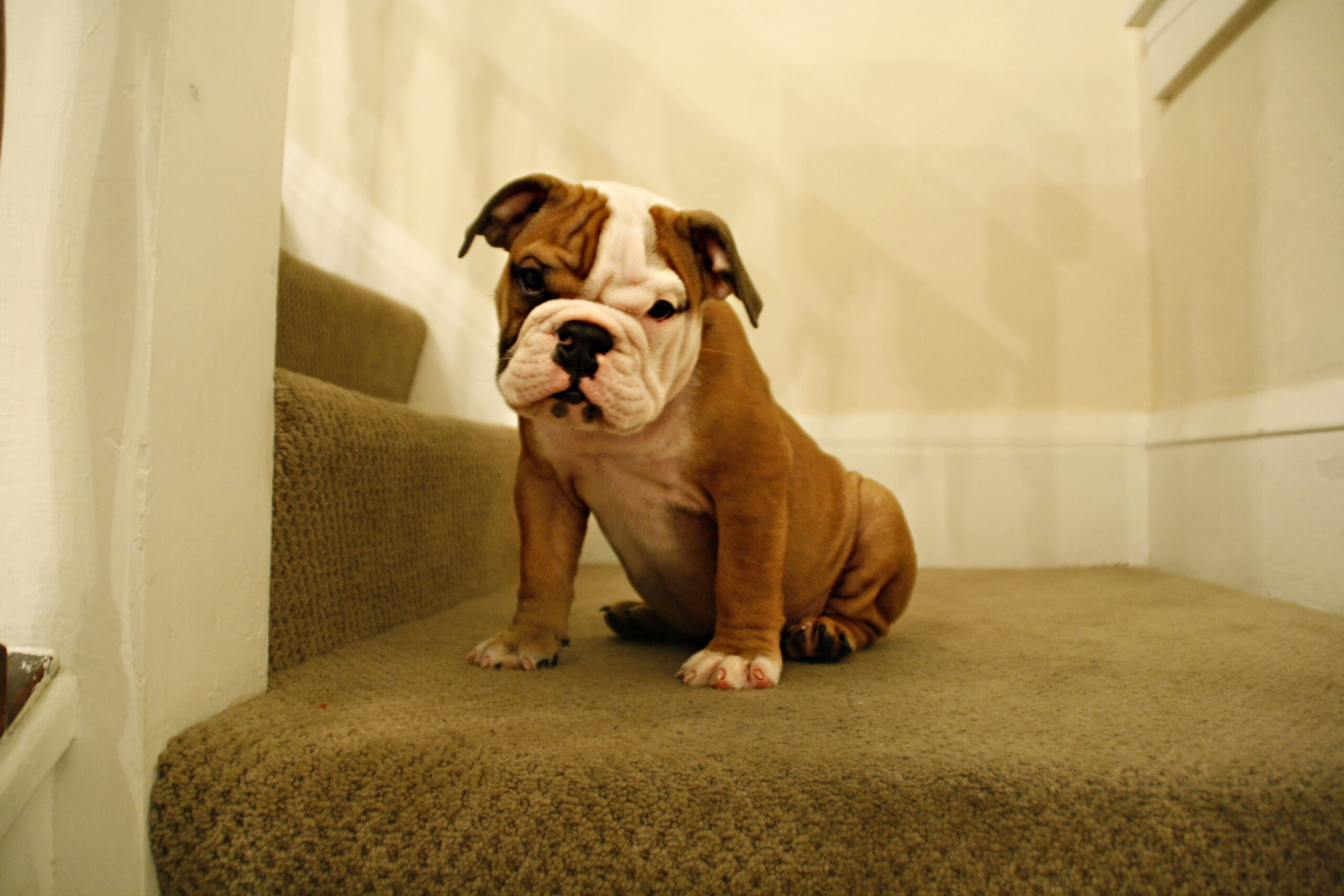 Wool is durable and strong. It is more expensive than other carpet materials.
Polypropylene, although less durable than wool, it is relatively inexpensive and stain-resistant.
Sustainable carpet fibres from Sisal make for a more environmentally sound carpet.
Construction of carpets
Your next consideration should be the carpet's construction.
Cut piles and loop piles are the two main types. Often, the most popular carpets today feature a combination of the two, commonly known as LCLs (loop-cut loops). Denser and tighter carpets hold up better.
Thickness of carpet
You should choose a carpet that is not too thick but is comfortable to walk on, so your stairs are more comfortable.
An overly thick carpet can also cause slips and falls in addition to creating a bump on the walk. Aim for carpets less than 1/2" thick.
Underlay
To maintain the quality of your stair carpet, make sure that the carpet underlay is of high quality. Keeping the carpet underlay quality allows your carpet to withstand constant foot traffic.
Using an underlay no thicker than 7/16" and no less dense than 6 pounds is best.
Using a thick underlay such as 1/2" shortens the tread and can cause accidents.
You would be wise to upgrade to a heavier underlay, such as one of 32 ounce synthetic felt, if you have the means.
If your stair carpet has a good underlay, you can keep it looking new for a longer period of time.
Pile Type and Length or Style
By bending the carpet sample nearly 90 degrees, you can get an idea of how it will appear on your stairs. It is possible that the carpet will have large gaps between the rows, making it unsuitable for stairs. A cut pile carpet or some loop pile carpet covering would work well on stairs
With loop pile carpets, claws and nails can easily be caught by cats and dogs. Our recommendation is to choose a cut pile carpets if you have pets. If you have stairs, a short pile can be more effective as well.
Picture it in your mind
When a right carpet is installed on stairs, it must be bent to fit the contours of each step. If the stair carpeting is installed correctly, the backing should not be visible since the pile of the carpet runs in a particular direction.
Although cheaper carpets may offer insufficient coverage, their appearance may change if they are bent for staircases. You can opt for a stair runner if you have hardwood steps or synthetic nylon carpet in case of stain-resistant.
What's Your house Style?
Loop Pile Carpets
If you're looking for a textured and rustic feel to your pad, loop pile carpets come in flat weave, level loop or multi-level loop pile. Their hard-wearing properties make them a great choice for high-traffic areas as they are made from uncut loops.
Velvet Carpets
Because of their smoother cut pile, velvet carpets have a softer, more luxurious appearance. Many patterned stair carpet like striped carpets are velvety in appearance.
Saxony Carpets
The king of carpets is a Saxony Carpet. It's the perfect carpet for anyone looking for a luxurious and soft floor covering. Since their deep pile is difficult to clean, they're better suited to bedroom stairs.
Twist Carpets
An alternative style for those who want a rustic look, Twist Carpets. It has a rough textured finish and is woven from twisted fibres. In either plain or heathered patterns, these rugs are durable and functional for homes with a large number of guests.
If you are still unsure which carpet would be best for your home and stairs, then please give us a call at Floor Coverings Local on 0800 920 2092